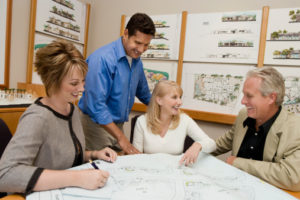 Field Operations Manager
Role Description
Complete Lawn Service Incorporated is a full service residential landscape management company that has been in business since 1972. As a full-time member of our team, you'll be in charge of field and shop operations, work with potential and current customers and coordinate and support the day to day operations of the company. You will work directly with the Vice President /General Manager and the Operations Manager.
We pride ourselves on providing the highest quality service in our areas of focus. We specialize in all landscape and maintenance services in addition to irrigation, drainage and snow removal. If you enjoy people and the service industry and are looking for a place to grow and drive business results, you need to seriously consider this position.
The Job at a Glance
Your role is to oversee the shop activities, estimate jobs and actively engage with customers in the field and support client administration. Your goal is to ultimately enable our employees to better serve our customers
Expectations and Responsibilities:
Management Skills: Enjoy interacting with people, hire, develop, manage and direct crew members and foreman; schedule daily work. Supervise crews and quality check jobs.
Field Skills: Engage with staff, customers and potential customers; estimate jobs and create proposals, follow through and negotiate prices; meet with current and potential clients; maintain customer relationships and communications; run snow operations as well as plow.
Administration Skills: Use strong organizational skills, excellent problem solving skills and attention to detail in day to day activity; ensure a safe working environment by implementing and enforcing company policies; manage and review paperwork and timekeeping from crews; coordinate and support Operations Manager activities.
Shop Management: Ensure equipment and vehicles are safe and well maintained; inventory and track equipment, materials and supplies.
Requirements:
Valid VA driver's license (clean record); ability to operate landscape vehicle's, trailers and equipment
Valid pesticide license (3A and 3B); obtain general pesticide license (7A) within 6 months
Minimum 5 years' experience in landscaping including sales, design, installation and supervision
Minimum 2 year associates degree or preferably a 4 year bachelor's degree in the green industry
Excellent writing and verbal skills
Experience with MS office and generally comfortable with computers
Excellent plant ID skills
Knowledge of current horticultural practices and techniques; current materials and parts used in landscaping, irrigation and snow removal
Knowledge of applicable laws, codes and policies pertaining to landscaping
Total Compensation Includes:
Competitive Salary, Sales Commission and Bonus potential
Company Vehicle
Major Holidays
Sick Leave Pay
Vacation Pay
401K
Smart phone with talk/data plan
Apply Online: