Do not be deceived by nor take lightly the importance of proper mowing.  If you are picky about your property then you will love our mowing service.  We offer our Mowing & Edging services in Arlington County, Fairfax County and Alexandria. Our regular service provides you a well-manicured lawn throughout the growing season, without the hassle of doing the work yourself!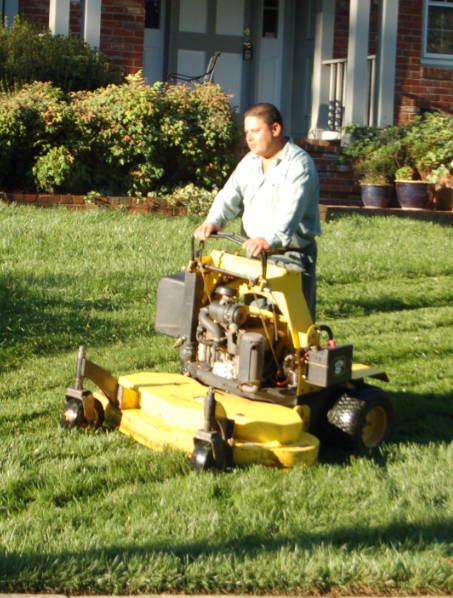 • We mow weekly and edge every other week.
• The grass is mowed between 2.5″ and 3.5″ depending on the time of year.
• We bag in the early spring and late fall and recycle the clippings most of the year.
• We sharpen and balance our blades regularly.
• We don't mow when the ground is too wet.
• We change directions weekly when the terrain permits.
• We pick up minor amounts of trash before we mow.
• We weed-whip areas not accessible by the mowers.
• We blow off all debris.
• We leave you a personal note when we come by.
We offer a premium mowing service option which only uses small push type mowers on smaller properties!
We normally begin mowing services the last week of March as your lawn is emerging from its winter dormancy. We continue to mow through the middle of November although dates may vary due to weather.