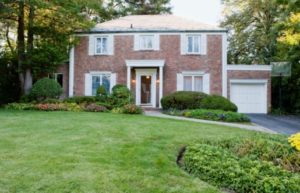 Welcome to the website of Complete Lawn Services, Inc. We are a full-service lawn care and landscaping company that has been providing dependable Lorton lawn service to residents and businesses for over four decades. We are a family owned and operated business with a professional and knowledgeable staff that uses the finest quality materials and latest techniques to beautify your outdoor space.
Our Lawn Care Service For Lorton Residents and Businesses:
Complete Lawn offers a full suite of benefits to residents and businesses looking for dependable Lorton lawn service:
Lawn Care – From mowing and edging throughout the season including grass bagging and recycling, to seeding and feeding for insect control and quality soil, to planting and trimming trees and shrubs, we'll be there to make sure your lawn is well-manicured and visually appealing year-round.
Landscaping – Complete Lawn designs and furnishes landscapes with ideally placed and healthy plants and shrubs, and we design and install hardscapes that include walkways and retaining walls. We also address surface and sub-surface drainage issues, so your property is functional as well as beautiful.
Irrigation – A first class outdoor space needs a first-class irrigation system. Our Certified Irrigation Designer will investigate your property, determine your irrigation needs, and design a custom automatic sprinkler system that will properly irrigate your lawn without wasting water. Our team also handles sprinkler system maintenance and repairs after installation.
In addition to our established and dependable Lorton lawn service, we can also keep those pesky Northern Virginia mosquitoes away with pet-friendly and environmentally-friendly oils, and in the winter months, we provide snow and ice removal services to relieve your cabin fever and keep your office open.
If you're a Lorton resident or business owner looking to make your outdoor space beautiful, click on "Get A Price" today for a complimentary consultation, or use the form below to tell us what you need. Or call us at (703) 560-LAWN (5296) and let us get to work designing the ideal lawn for you!
Complete Lawn Service is proud to be recognized by the Virginia Turfgrass Council, the National Association of Landscape Professionals, and the Professional Grounds Management Society. We also employ Certified Irrigation Designers.