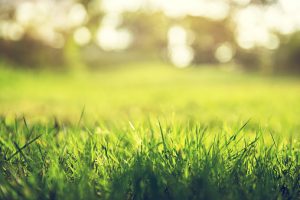 Need to find a trusted name in Farrs Corner Virginia lawn service? At Complete Lawn, we are your full service landscaping destination. Whether you need mowing, landscaping, lawn care and more, we can take your outdoor space to the next level. We'll design and build a landscape that beautifies your home's visual appeal and adds to its resale value.
Landscaping and lawn care may be worth the trouble, but we know it's really hard work…and you may have more important things to do. Leave it all to Complete Lawn, and let us do a professional job beautifying your outdoor space.
Our Lawn Services For Farrs Corner Virginia Residents
Complete Lawn Service is family-owned and has been providing lawn services and landscaping to the Farrs Corner area and northern Virginia since 1972. Our services include:
Landscapes and Hardscapes. We can build an eye-catching landscape for your home with an ideally placed combination of plants and shrubs. And we can add a hardscape design, with well-constructed patios and walkways. We'll also make sure your drainage works efficiently, to avoid damage from flood and erosion.
Lawn and Bed Care. Stop dealing with mowing hassles…we'll mow and edge your lawn every couple of weeks, and we'll bag and recycle the clippings. Our lawn care programs can be tailored to your needs, with quality soil and weed removal for a healthy, lush lawn. And we offer several shrub and bed care programs to keep your plants trimmed, healthy and beautiful.
Irrigation Services. We employ a Certified Irrigation Designer that will examine your property and determine ideal watering zones, and we will install a state of the art system that eliminates runoff. Once it's installed, we can maintain your system with inspection of connections and winter deactivation. Complete Lawn can also repair or upgrade your system if needed.
We can also eliminate pesky Virginia mosquitoes and ticks, with a natural oil spray that is environmentally friendly. And we don't stop in the winter months…when a snowstorm strikes, we can be there with plows and shovels to clear out your property.
If you're seeing Complete Lawn for the first time, give us a call today or use this online form to request an estimate. We invite you to take a look at our finished work on this website and see what sets us apart in Farrs Corner Virginia lawn service. We look forward to making your outdoor space better too!