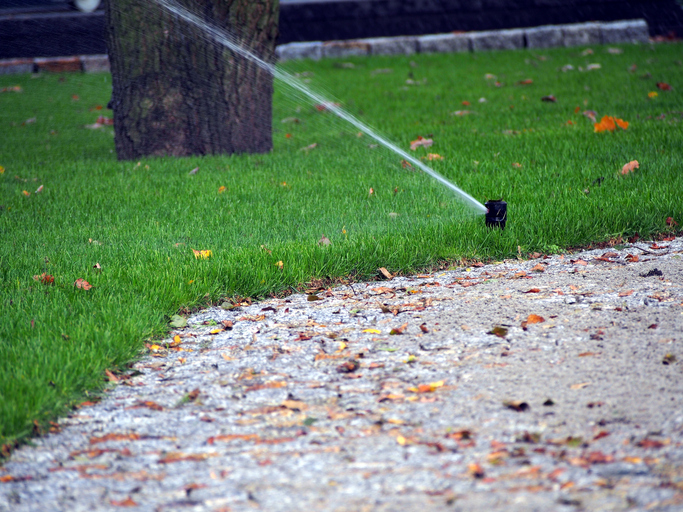 At Complete Lawn, irrigation installation and maintenance is one of our specialties, and we are your qualified experts for Reston Virginia sprinkler opening services. Our sprinkler opening service will properly activate your system in the springtime, and keep it running effectively throughout the summer months. It's all a part of how we keep your lawn and landscape healthy throughout the year.
While activating the controller and turning on the water is certainly something you can do on your own, it's wise to protect your sprinkler system with a full inspection, cleaning and activation. After all, an irrigation system is well worth the investment for the ease of watering and the beauty of your lawn, and proper activation will ensure that every part of your lawn is getting the water it needs.
Reston Virginia Sprinkler Opening Services
Our sprinkler opening service for Reston homes includes a full process that involves much more than simple activation. All of these steps are part of the process:
Inspecting the water connections, blowout points, and backflow devices
Closing the backflow test ports
Turning on the system and water and checking the pressure is correct
Testing each zone to ensure that sprinkler heads are watering effectively everywhere
Adjusting the sprinkler heads for coverage in each zone
Cleaning and uncovering the rain sensor and checking for its proper operation
Cleaning out clogged drip filters
Reprogramming the system controller as needed.
Our sprinkler opening service can be completed in a short amount of time and at a fair price. Should you need any repairs or upgrades to your system, our irrigation experts can take care of that too. Complete Lawn can help protect your sprinkler investment for many years to come.
Since 1917 we have been creating beautiful outdoor spaces, delivering a full suite of lawn, landscape and sprinkler services using the finest quality materials and knowledgeable personnel. We believe a professionally designed, installed and maintained lawn and landscape will increase your enjoyment of your property and improve its value. Our work provides you with years of enjoyable and worry-free outside spaces plus an investment that grows in value as your trees and shrubs mature. When you call CLS, be assured that you will get the results you'll love coming home to.
Find out more about what makes Complete Lawn the trusted name in Reston Virginia sprinkler opening services. Call us today or use this form to request an estimate, and be ready for when the warmer months come. We look forward to keeping your lawn beautiful year-round!