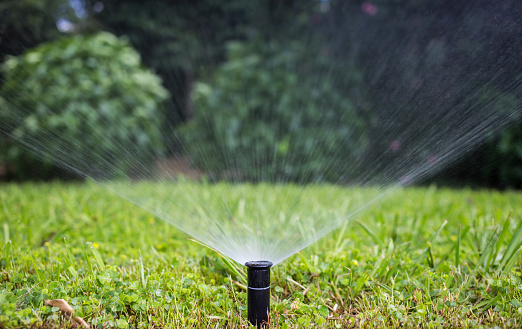 When the winter weather comes to northern Virginia, you'll want to protect your sprinkler system…reach out to Complete Lawn for your Springfield Virginia sprinkler winterization. Our professionals have been keeping D.C. suburban area lawns healthy and green since 1972, and irrigation system installation and maintenance is one of our specialties. Complete Lawn is a proud member of the Virginia Irrigation Association, as well as a Rain Bird Select Contractor and an EPA Watersense Partner.
About Springfield Virginia Sprinkler Winterization
Sprinkler systems are well worth the investment for a property. They keep your lawn watered and healthy with minimal effort on your part, and they add value to your Springfield home. An irrigation system is a considerable cost, however, and it's important to keep it protected from damage. Winterizing your system will keep your pipes from freezing and rusting, and protect your system's valves in the long term.
Leave the winterizing of your system to Complete Lawn. Our experienced team has the equipment and know-how to properly and completely blow out your pipes without damaging them. We shut down your system properly in multiple steps: we shut off the water supply, connect an air compressor and fully blow out the pipes, open the test port on backflow devices, and deactivate the main controller.
The process takes just a few hours and will have your system ready for the colder months in Springfield. Come spring, we'll be ready to start things back up again…we'll inspect the sprinkler heads and valves, make any needed adjustments, and turn on and pressurize your system. Our sprinkler maintenance program will help keep your irrigation system functioning properly for years to come.
Take the time to protect your home investment. Call the Springfield Virginia sprinkler winterization team at Complete Lawn today or click here to request a price. We'll help keep your outdoor space beautiful throughout the year!