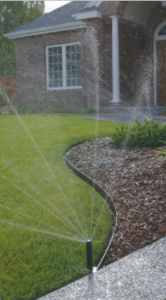 Alexandria residential landscaping companies such as Complete Lawn Service can help with customer lawn care and landscaping needs.  When put up against competing residential landscaping companies in Alexandria, we are rated as a top firm for full-service lawn design.
As volatile as the business climate among Alexandria residential landscaping companies can be, the fact that Complete Lawn Service has provided lawn care and landscaping assistance to homeowners since 1972 is positive. You won't have to worry about competing residential landscaping companies in Alexandria; you that you are now are aware that we are a full-service lawn design operation.
One of The Best Alexandria Residential Landscaping Companies
Do not be deceived by Alexandria residential landscaping companies that fail to meet your expectations. Here at Complete Lawn Service, we are a full-service lawn design provider that excels at lawn care and landscaping. Not too many residential landscaping companies in Alexandria can make that claim.
Proper lawn mowing is important. If you are particular about your property, then you will love our mowing service.  We offer our mowing & edging services in Arlington County, Fairfax County and Alexandria. Our regular service provides you a well-manicured lawn throughout the growing season, without the hassle of doing the work yourself!
Complete Lawn Service also offers a tree-, shrub- and bed-care program that includes year-round maintenance to keep your shrubbery healthy and attractive. Trees, shrubs and flower beds add variety to your home's façade. As these plants mature, you will see your outdoor space fill in. Iif they wither or become overgrown, it mars your carefully crafted landscape. Not only do shrubs and trees contribute to the visual appeal of your lawn, but with professional landscaping and maintenance, you may realize up to a 15 percent greater return on your home investment.