VA Landscaping
---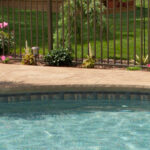 Complete Lawn Service is also one of the top Virginia mosquito spray companies. Dedicated to alleviating clients of pesty bloodsuckers, our team specializes in routine chemical peels to prevent mosquitoes. The Virginia area is among the top 20 cities for mosquito problems. Using our guaranteed program, we can quickly solve your mosquito problem, making your […]
Read More....
---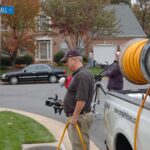 Come to the most reliable of Virginia lawn treatment companies. Lawn treatment is essential to maintaining a healthy, lush lawn throughout the year. You can count on us, making sure your garden and grass are well watered, growing in quality soil, protected with the best weed and insect repellents. Complete Lawn Service is a full-service […]
Read More....
---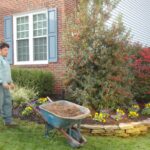 Our company is number one in Alexandria Virginia spring landscape cleanups. It's never too late to keep ahead of the heat. We provide our services to property owners who need their lawn taken care of for the warm whether. If you are looking to keep your lawn looking healthy and lush, our team is here […]
Read More....
---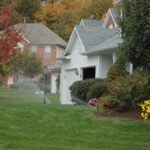 Complete Lawn Service is bringing its Alexandria Virginia sprinkler opening services to you. Its that time of year again- lets get those sprinkler systems cleared and ready for spring time. Since 1972, we've developed the best team of irrigation experts to install and maintain  sprinkler systems for northern Virginia homes and businesses. With almost 50 […]
Read More....
---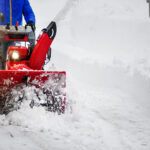 For Virginia commercial snow and ice management call on Complete Lawn Service to handle all your removal needs when the winter seasons hit. We don't often think of seasonal conditions. Typical landscape maintenance, like pulling weeds or pruning limbs are often on the agenda every couple of weeks. You may think about building maintenance for […]
Read More....
---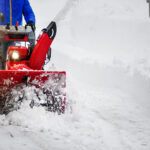 Did you renew your snow and ice contracts? It may be something that's in the back of your mind as a northern Virginia business owner…but it's important to ensure that you're prepared for the next storm, and that your business stays open and safe. In the D.C. region, we may only average 7.2 inches of […]
Read More....
---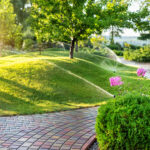 With the cold months here, did you remember to winterize your sprinkler system? Properly shutting down your irrigation system for the winter is an important part of protecting your investment…and you should see to it that it's done properly as the colder months arrive. Keeping your lawn and landscape watered is the most important part […]
Read More....
---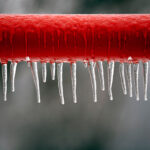 PVB backflow RPZ backflow Freezing temperatures are in the immediate forecast for this weekend and coming week.   If you have an above-ground back flow device and have not yet had your sprinkler system winterized, your system is at risk for freeze damage.     To help mitigate the risk, we recommend that you IMMEDIATELY […]
Read More....
---
Irrigation installation services in Alexandria Virginia, like those you will receive from Complete Lawn Services, can meet a plethora of your spring sprinkler opening needs and also add to you positive impression of our customer lawn care and landscaping services. When you think about all of the Northern Virginia sprinkler companies, we are near the […]
Read More....
---
Sprinkler system repair in Alexandria Virginia is one of the ways Complete Lawn Services fulfills your lawn care and landscaping needs.  Among all of the Alexandria Virginia sprinkler system repair companies, we are one of the few that also offers full-service landscape design. Sprinkler system repair in Alexandria Virginia requires skill and competence and Complete […]
Read More....
---