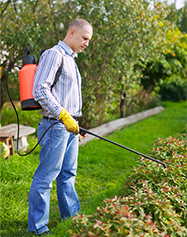 Virginia landscaping services provided by Complete Lawn Services can fulfill all your lawn care and landscaping needs. In comparison to other landscaping services in Virginia, our company is judged a leading full-service landscape design firm.
When you need Virginia landscaping services, you can take solace in the fact that Complete Lawn Services has been performing stellar lawn care and landscaping work since 1972. You no longer are stuck working with inferior landscaping services in Virginia as we can provide you with the highest quality full-service landscape design services you ever could require.
High-quality Virginia Landscaping Services
Our Virginia landscaping services professionals at Complete Lawn Services are ready, willing and able to meet every full-service landscape design desire you possess. Need lawn care and landscaping services in Virginia? Call us today.
We provide a full range of lawn seeding, lawn feeding and lawn care services to homeowners throughout Northern Virginia. There is a lot more that goes into a vibrant, healthy lawn than the occasional mowing or watering. To keep your lawn at its best all year, you need to keep weeds and insects under control and maintain quality soil and fertilization.
Proper lawn care maintenance can be daunting and time-consuming for homeowners, but it doesn't have to be. We offer a selection of lawn care programs to keep your lawn looking its best year round!